An EHTS Movie Review of Disney Pixar's Coco
An EHTS Movie Review of Disney Pixar's Coco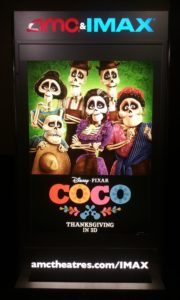 Born when Steve Jobs purchased The Computer Division from George Lucas in 1986, Pixar Animation Studios has a strong history of producing great movies with a combination of stunning animation and great storytelling. They use that recipe once again to show the world the significance of The Day of the Dead, a Mexican/Hispanic holiday that takes place between October 31st & November 2nd. Not to be confused with Halloween, the Day of the Dead is meant for celebration and honoring the lives of family members who have died.
The movie revolves around the Rivera family, their "generations-old ban on music" and Young Miguel. Miguel has had to hide his love of music and his idol, Ernesto de la Cruz, his whole life because he knows his family dislikes music and everything about it for some reason. There are many messages or themes in the movie that keep you entertained and really mirror our real lives.
A movie should entertain you all the way through & it's even better if you can relate to it. The messages in Coco do that because you want to know how Miguel and his family deal with him wanting to be a musician even though he's been sheltered from it for the majority of his life. Of course, you also want to know if they find a way to make it work or if it tears them apart.
The overall message of Coco is family. Family should come first and you should support your family. That means loving your family no matter what they do, who they are or who they want to become. Everyone needs support and help to accomplish their goals. It also includes honoring the memories of the loved ones who have passed on and gone on to the other side. That comes through loud and clear because of the Day of the Dead holiday has families create altars or shrines of their family with pictures and flowers and other memorable items.
It's like a funeral. It starts sad for obvious reasons but then, it turns into a celebration of that person's life. I found this very strange when I attended a funeral for the first time. It's a sad time and I expected a lot of sadness so it was weird to see everyone look so happy to be there after the funeral service. Of course, I figured out they are happy to be there only because the family has been reunited because of the death of one of their family or friends. Stories are told and memories are shared so it can be a beautiful thing. Maybe it shows we should celebrate or, at least, get together more often. That's what the Day of the Dead holiday does. It brings families back together every year.
Another message in the movie is to "Seize the Moment." If you have a dream, at some point, you have to take some risks to realize that dream. In Coco, it comes about with Miguel wanting to become an accomplished musician. He has to take the risk of signing up for the talent contest even though he knows his family will not like it. He also has to take the risk of playing in the contest in front of a crowd. Don't fear something you've never done. Do it and you might find out it's not that bad and you actually might like it and be good at it. Dream Big! Do everything you can to realize that dream!
So, it's probably pretty easy to tell that we enjoyed the movie. Disney & Pixar created another masterpiece with Coco. It begins with the great story and continues with great characters and it's all presented in the most amazing way possible through the animation. You won't believe how good the animation is. Well, actually you probably will but they may have outdone themselves this time. Last but certainly not least, the sound completes the whole package. The audio effects and the music are great.
Hopefully, we didn't give away anything about the movie except the main points. Here's the theme directly from Disney Pixar:
Despite his family's baffling generations-old ban on music, Miguel (voice of newcomer Anthony Gonzalez) dreams of becoming an accomplished musician like his idol, Ernesto de la Cruz (voice of Benjamin Bratt). Desperate to prove his talent, Miguel finds himself in the stunning and colorful Land of the Dead following a mysterious chain of events. Along the way, he meets charming trickster Hector (voice of Gael García Bernal), and together, they set off on an extraordinary journey to unlock the real story behind Miguel's family history.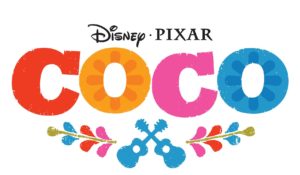 In Theaters on
November 21st, 2017
Go to IMDB.com's Coco page to find the movie theaters and times for Coco where you live.